July 4th will come and go for swimmers without the jubilation caravan owners and pub goers will be experiencing. That's because the government has not given the red light to swimming pools to reopen. That means no leisure centres and no lidos will be allowed to open their doors later this week, despite the obvious difference in these two types of venues.
Many pools, especially historic ones, have been saved by impressive fundraising drives by local communities and are largely run by dedicated teams of volunteers. The longer they stay closed the less they are able to bring in any income, which could have dire consequences for their futures.
In difficult times, we must band together and help support the organisations and facilities we really don't want to lose in a post-pandemic world. There are many different ways to support pools, from buying merchandise to becoming a 'friend'. Here's a rundown of some of the ways you can help.
Become a friend of a historic pool
Friend schemes allow historic pools regular income from supporters to keep them going and secure their future. There are a number of incentives offered in return for signing up to become a 'friend', but knowing you're securing these swimming venues for years to come will be enough for many.
Bramley Baths
I've made no secret of the fact that the Edwardian Bramley Baths on the outskirts of Leeds is pretty much my favourite indoor pool. The swallow-adorned stained glass windows, wooden reception booth and tiled corridors are just too perfect, making a trip outside of the city centre for a swim an absolute must for vintage lovers. Sign up to become a 'friend' of Bramley Baths for £4.65 a month and receive an array of benefits ranging from a pin page right through to voting rights at the AGM.
Peterborough Lido
Becoming a 'friend' of Peterborough Lido costs just £5 a year and would usually include a pre-season swim. Despite not opening to the public at the moment, it's worth signing up for membership to show your support and ensure the iconic clock tower and pavilion buildings can be kept in a good state of repair. In future, when the pool is reopened, membership will entitle you to 10 per cent off food in the cafe.
Helmsley Open Air Pool
Sadly, Helmsley Open Air Pool in Yorkshire will not be opening at all for the 2020 season. It has made this decision based on the lead times it would take for the pool to open; the vulnerable status of many of its volunteers; and the fact that social distancing would be hard to police and difficult to achieve while being economically viable. Register as a friend of Helmsley Pool to ensure it will be able to open in the future or offer a one-off donation on its moneygiving page.
Pells Pool
With history dating back to 1860, Pells Pool is the oldest known outdoor, freshwater public swimming pool in the country that is still in business. It's hugely popular and when coronavirus hit, a number of its season ticket holders and others who love the pool asked how they could help. The result was the foundation of the Friends of Pells Pool fundraising scheme, which costs £30 to join.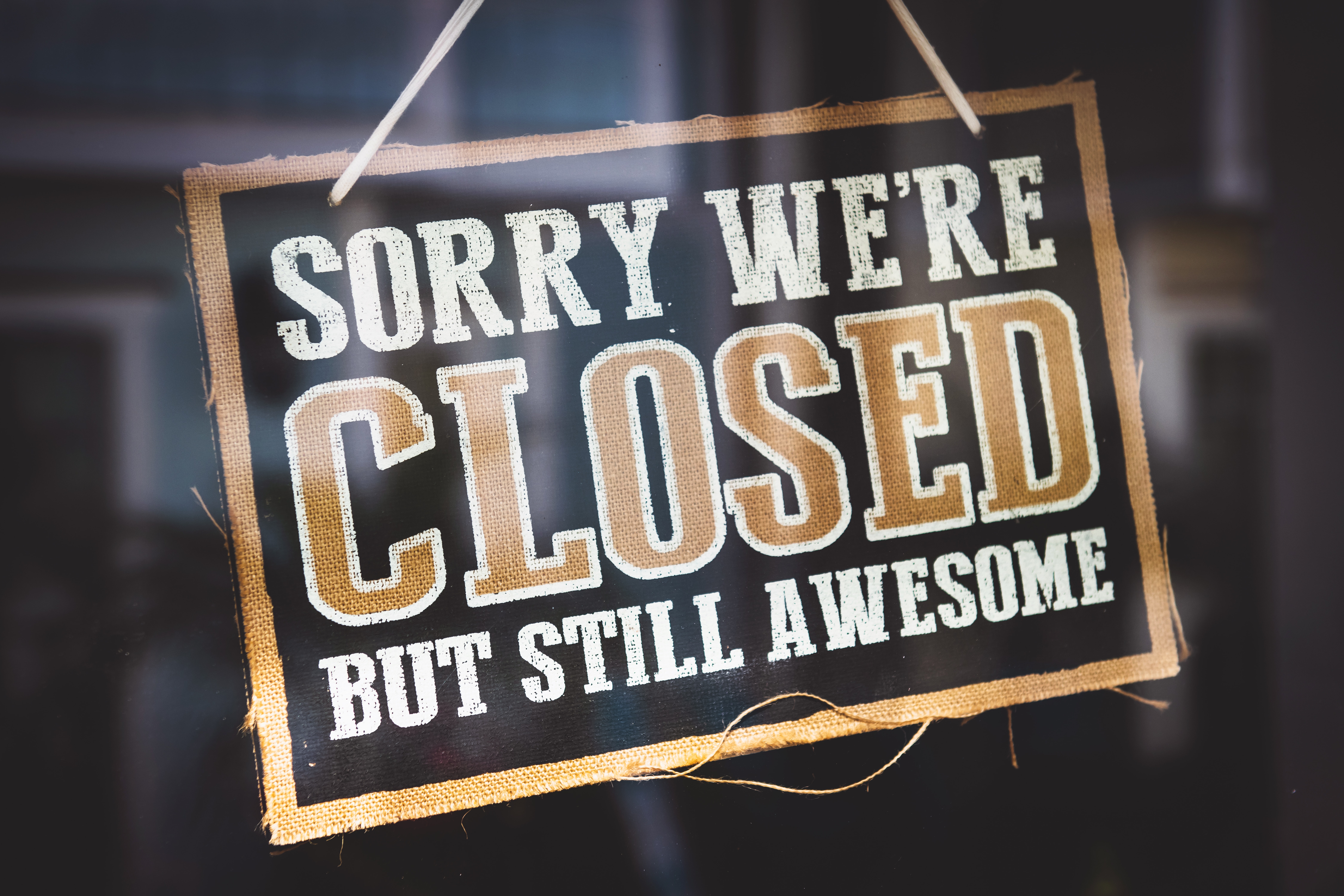 Buy some food or merchandise to support a pool
Despite not making money from ticket sales, many pools have online shops where you can pick up T-shirts, hoodies, swim caps and more to show your support. Other pools have made the decision to offer takeaway food and drinks from their cafes and kiosks to help bring in some much needed cash.
Jubilee Pool
The biggest sea water pool in the UK is an art deco gem in Penzance, which is celebrating its 85th birthday this year. Join in the celebrations and show your support with one of its limited edition T-shirts, designed by Ella Tattersall especially for the occasion. Alternatively, you can drop by the Jubilee Pool Cafe to pick up a takeaway if you're in the local vicinity. Taco Thursday is sounding like a particularly tempting prospect right now.
The Lido Jersey
Havre Des Pas in St Helier on Jersey is home to an expansive sea lido, art deco pier and historic coastal buildings. There's no fee for swimming at the pool, but events and food sales help pay for the upkeep, so enjoying a socially-distanced outdoor meal from the Pool Kiosk will help to keep things ticking over. Eating fish and chips in the great outdoors has never tasted so good.
Parliament Hill Lido
Usually, Parliament Hill Lido doesn't close at all, being one of the few open air pools open for 12 months of the year. Sadly, of course, this is not the case at present, because the pool is in the same situation as other lidos across the country. The Parliament Hill Lido Group has a lovely selection of merchandise up on its website, which it would ordinarily sell at the pool on the first Saturday of each month. I have it on good authority that a virtual shop is on its way, so watch this space…
Moseley Road Baths
The original features at Moseley Road Baths in Birmingham look set to make you swoon and it has therefore been on my to-swim list for a really long time. 2020 should have been a fantastic year for the facility, which finally saw the scaffolding come down over its gala pool for the first time in 17 years. Unfortunately, this big step forward has been coupled with the building's second pool closing to swimmers due to COVID-19. You can donate to the pool, become a patron, or make a purchase from the online shop. After all, we can always use tote bags, pencils and notebooks, and if there's one thing we definitely can't do without during a pandemic, it's soap. So, make yours Moseley Road Baths soap, scented with cedar and lemon.
Make a donation
Sometimes, a one-off donation is enough to offer that extra boost of cash, or perhaps you're not in a position to sign up to monthly payments. Donations are also a great way to contribute to the upkeep of a historic pool without expecting anything in return.
Withington Baths
Manchester's Edwardian-era pool is Withington Baths, which features art nouveau elements, extensive tiling and stained glass windows. Run and used mainly by the local community, it is open to donations to help keep it going and to preserve its history for future generations.
More ways to help
As always, there are some organisations that really know how to think outside of the box and come up with innovative new ways to garner support.
Arundel Lido
When it comes to asking for help, Arundel Lido is not backwards in coming forward. Its schemes include a lottery where you could win £25,000, or buying your Amazon purchases through its Amazon Smile page, which won't cost you anything extra. Alternatively, you can go old school and simply donate a one-off sum or become a 'friend' of the pool in a similar way to other such campaigns.
Help closed pools reopen to the public
Even before coronavirus hit, a number of historic pools that have been closed to the public have been gaining support to get them reopened. They need your help now as much as ever.
Tynemouth Outdoor Pool
Tynemouth Outdoor Pool was built in the 1920s, but stopped welcoming bathers in the mid-1990s. It occupies an enviable position on Tynemouth Longsands Beach, sadly filled with rocks. You can donate to the campaign's JustGiving page; buy beautiful merchandise from its online shop; or opt for my favourite approach, which is to buy coffee from the Tynemouth Coffee Company. Its Get It Built Brew supports the pool's campaign by donating £2 from every bag sold to the cause. It's safe to say my lockdown has been fuelled almost entirely by these coffee beans.
Grange Lido
For just £25 a year, you can become a friend of the art deco-style Grange Lido. Its 50-metre pool and iconic diving stage have been closed to the public since 1993, attracting only graffiti artists and fans of faded grandeur to its location on the edge of Morecambe Bay. You'll receive a bumper sticker, a set of postcards and regular newsletter updates on the progress to reopen the pool as part of your membership.