When it comes to must-do things on the Azores' main island, Sao Miguel does not disappoint. It's a haven of nature and beauty set apart from mainland Portugal by more than 1,500 kilometres of ocean.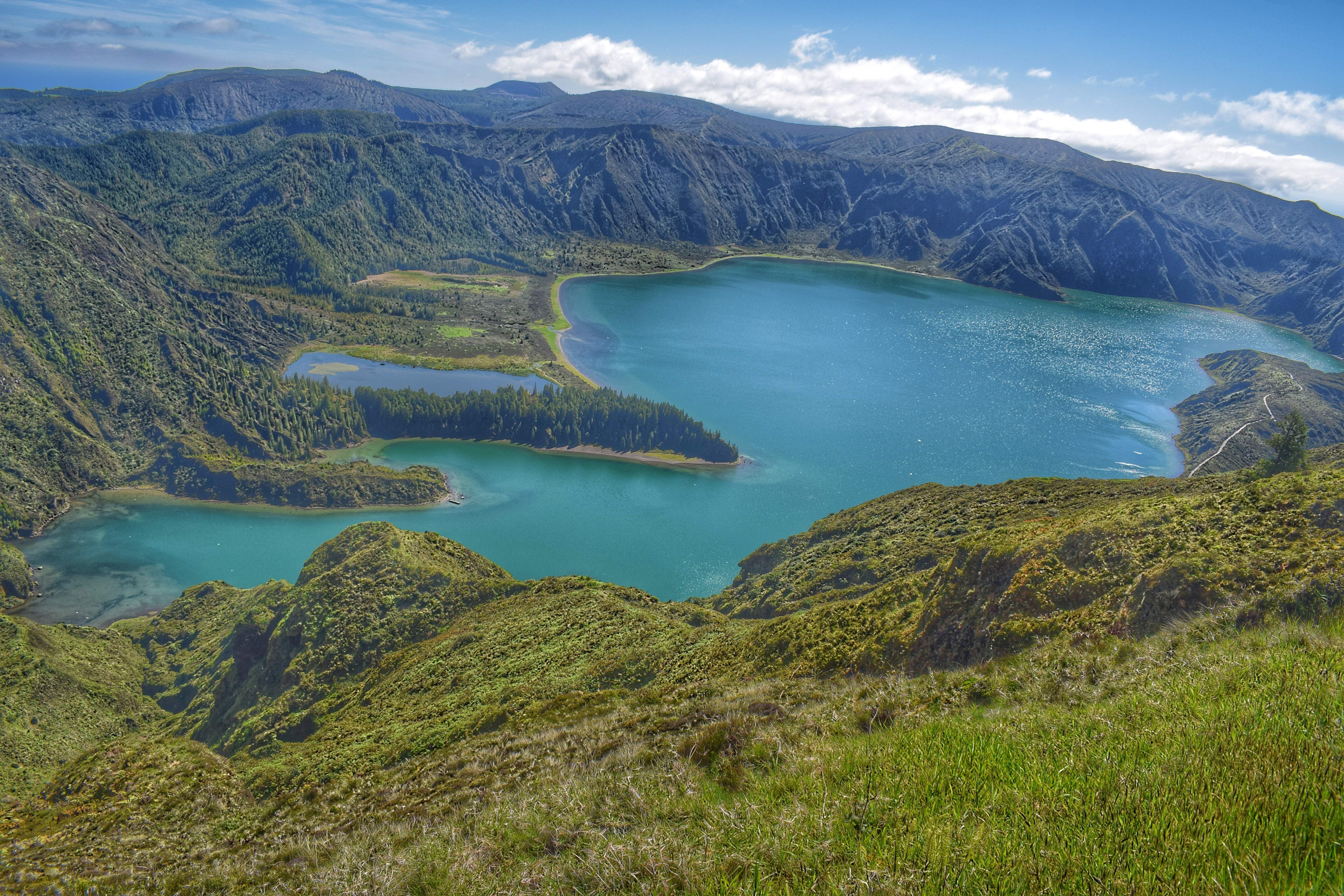 View the lagoas from above
The chances are that any pictures you've seen of Sao Miguel feature stunning lakes photographed from above. Whether it's Lagoa do Fogo or the twin lakes of Lagoa Verde and Lagoa Azul at Sete Cidades, these vistas will instantly captivate you. Driving up winding roads into the mountains, there's so many miradouros to stop at and enjoy the view.
Don't be disheartened if the mist has descended and you can't see a thing, as conditions can change very quickly on the island. After pulling up at one miradouro hoping to see the Sete Cidades lakes and being met with a curtain of mist, we drove two minutes down the road and five minutes later it lifted enough to reveal the green and blue lakes. The mist lurking above gave it an extra note of atmosphere.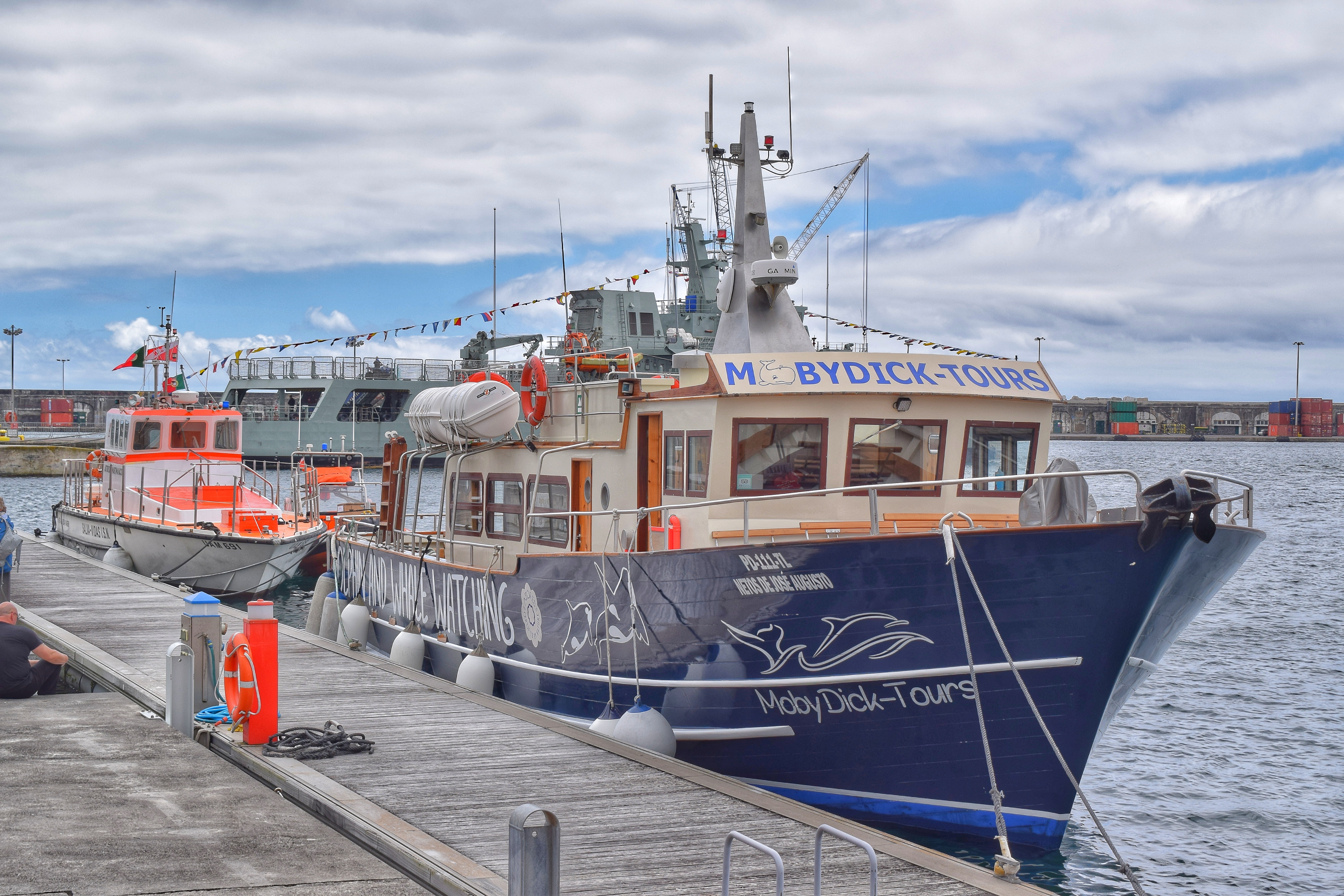 Go whale watching
Seeing whales in the wild is among the top reasons for visiting the Azores and they are frequently spotted on their migratory path in the waters surrounding the island between April and October. What you see will vary depending on the time of the season and of course, luck, as nothing is guaranteed with creatures in their natural habitat.
We went out with the family-run Moby Dick Tours and saw bottlenose dolphins, common dolphins, two fin whales and a sperm whale. It was after all the other boats had returned to port that we headed off to a different location and stayed there for 45 minutes when the sperm whale appeared. We saw him come up for air and hang around for about ten minutes, before lifting his tail and diving back into the ocean. This was during the fifth hour of our excursion and Captain Jose is known for being one of the few operators to stay out with his clients longer than others.
This was in mid to late May and we met other people during our time on Sao Miguel who also caught glimpses of blue whales. The companies have spotters on the islands with binoculars who look out for whales and radio the captains to tell them where they should be heading with their boats. This system has not changed since whaling was an industry on the island, but thankfully it's now used just to view these majestic creatures.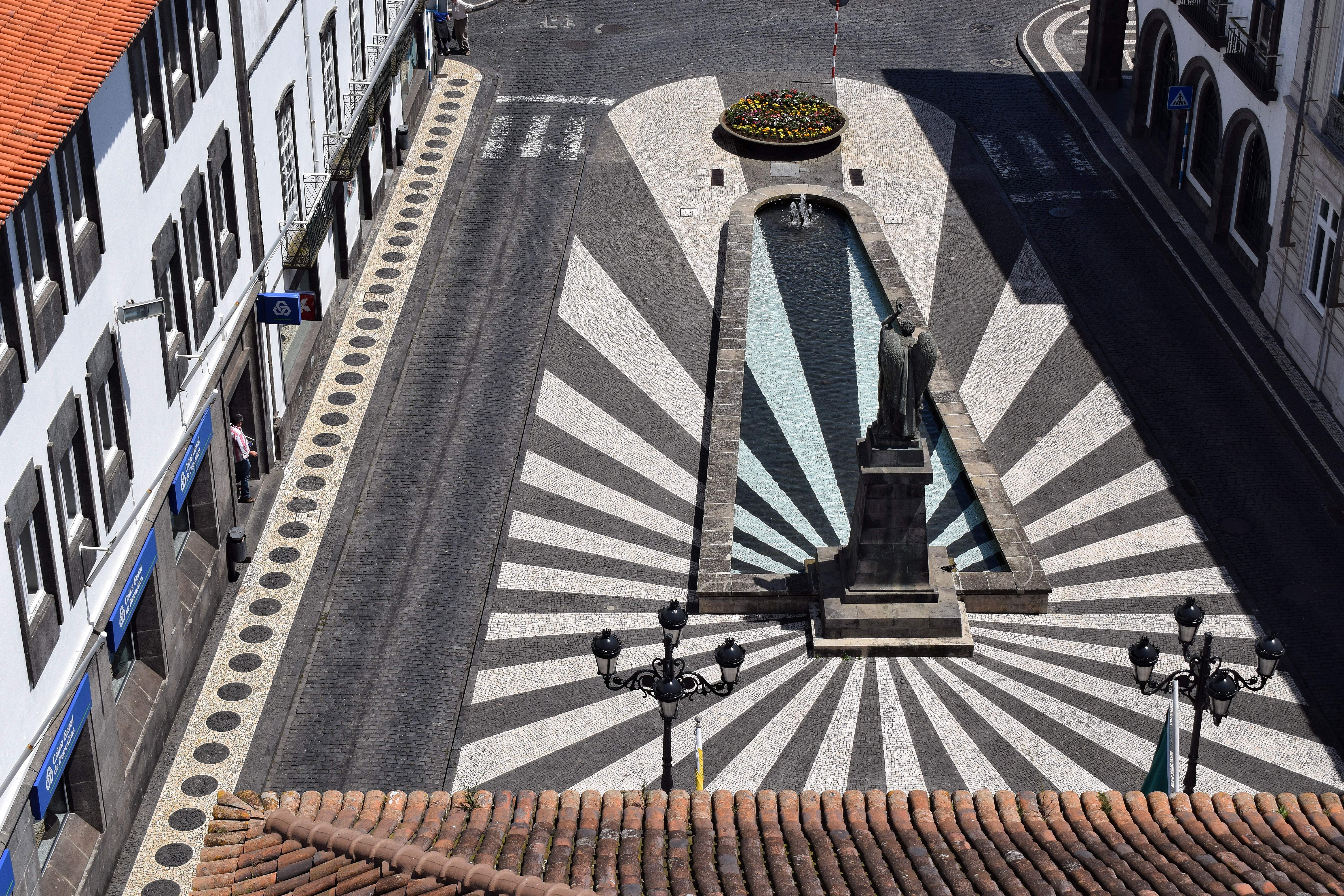 Explore Ponta Delgada on foot
Even if you've come to Sao Miguel to explore its natural scenery, be sure not to overlook its charming capital, Ponta Delgada. It doesn't take long to walk around its pretty streets and see the architectural gems, but it's certainly worth it. We followed the walking tour from the Bradt guide to the Azores and discovered lots of beautiful churches, squares and monuments. This included climbing up the town hall's tower for a good view of the city and the mountains beyond.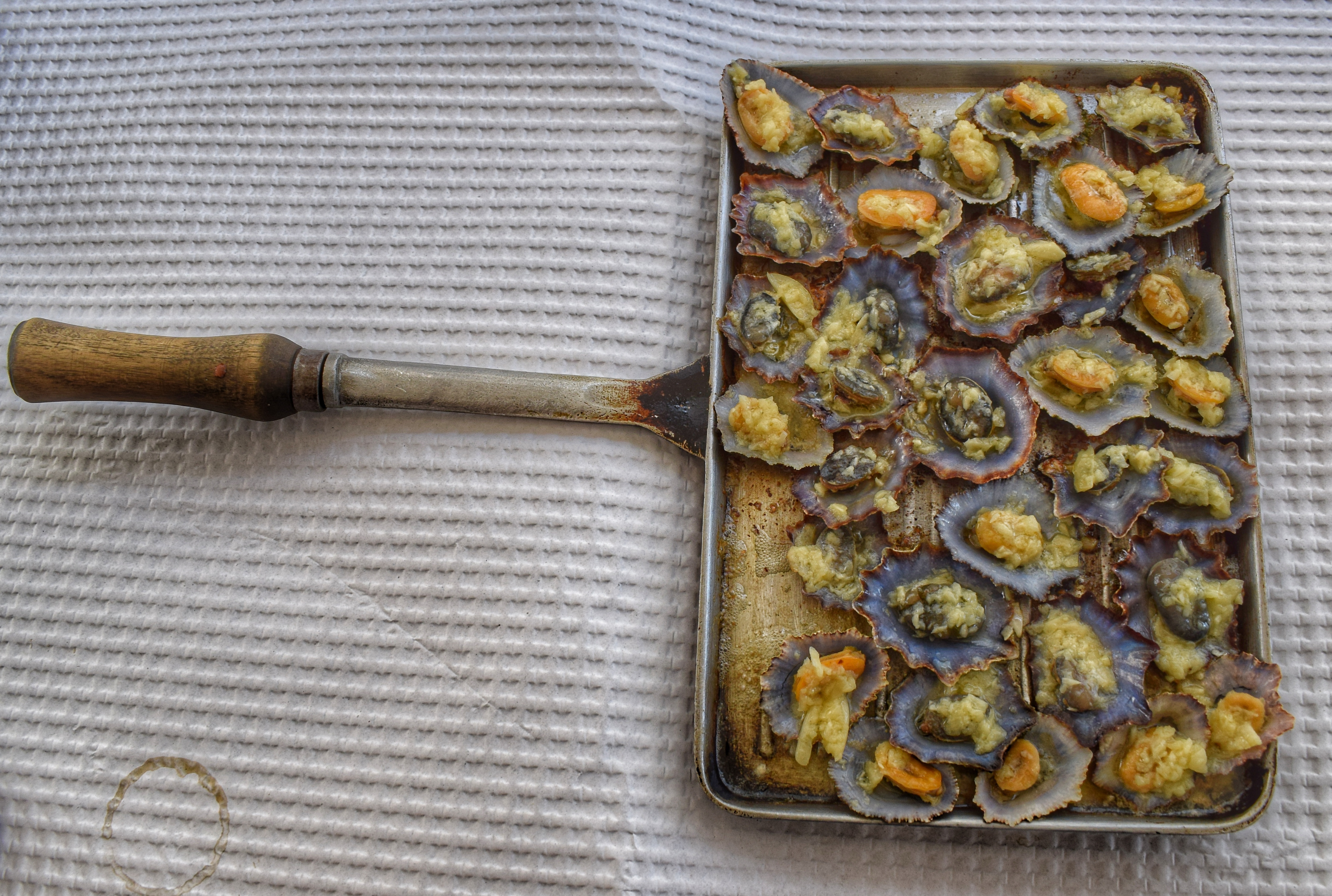 Eat seafood
Being an island, Sao Miguel has no shortage of seafood and in Ponta Delgada alone there are some world-class restaurants serving up delicious fish and crustacean dishes. Limpets, known locally as lapas, are a particular delicacy and are served fresh on specially-designed grill pans. The lapas at Cafe Royal down by the promenade come with lots of garlic and were the perfect introduction to Azorean cuisine.
Personally, I really enjoyed the codfish stew at Nacional, which comes with the unmistakable ambience of a Ponta Delgada institution. The flaky fish was accompanied by soft potatoes and tender onions, which had all been cooked in a subtle yet tasty tomato sauce.
The piece de resistance was the enamel dish of grilled king prawns at Tasca. It took us three attempts to get a table at this popular dining spot, but it was well worth it for the feast we enjoyed on the final evening. The grilled prawns came in their shells and complete with heads, but once pulled apart with your fingers and dipped in the rich and tangy tomato sauce that accompanied them, were definitely worth getting messy for!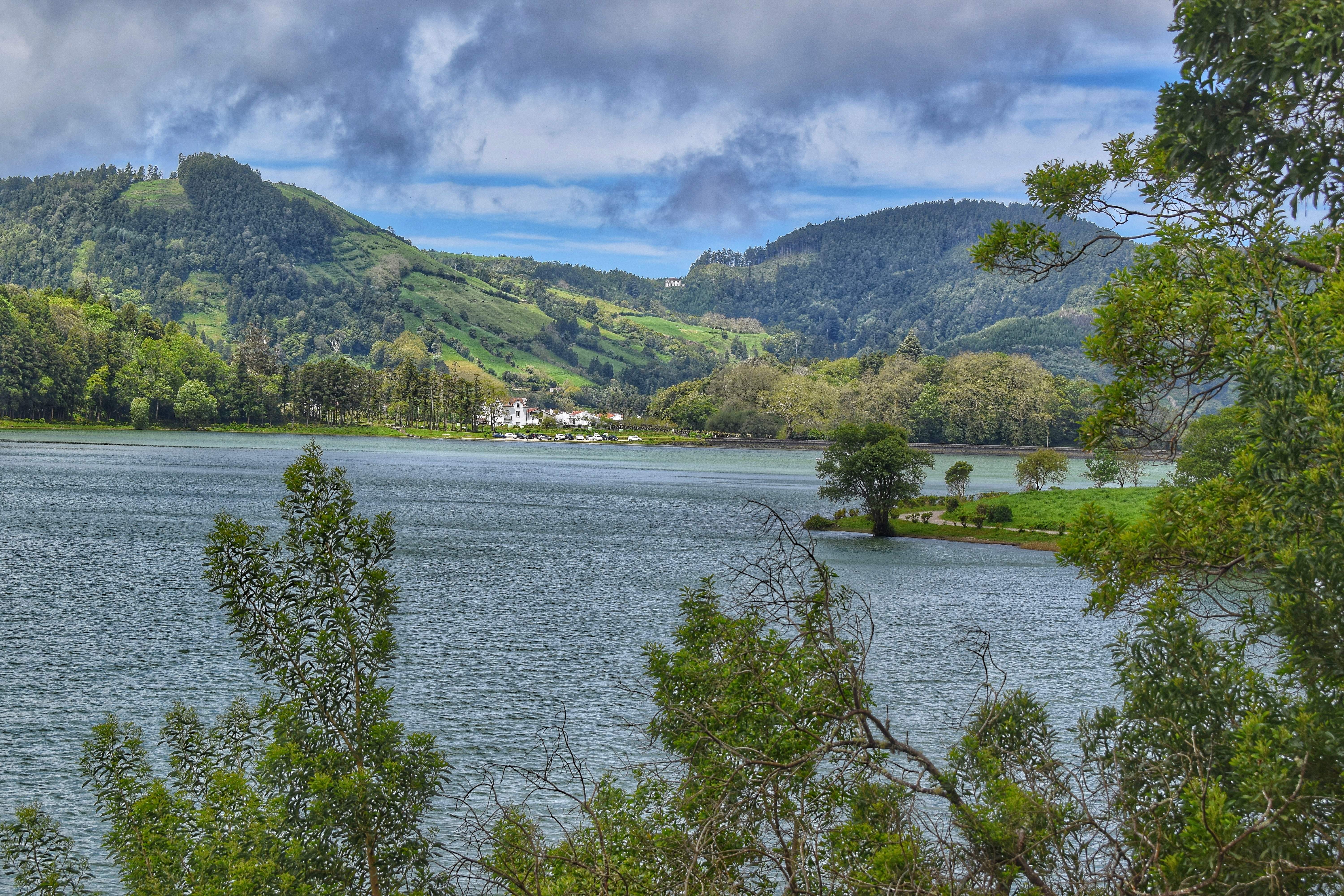 Get off the beaten track
Many of the incredible sights on Sao Miguel can be viewed quite easily by driving up to them or via a very short walk, but if you're able-bodied it's worth going a little deeper. Interact fully with the island by taking the routes less explored and get a real sense of the Azores' untamed natural beauty.
For example, there is a wide track road that goes half-way round the Lagoa Verde and most people seemed to stop at its end. We continued through the undergrowth, however, and followed a path to complete a full circumnavigation of the lake. While it's true that parts of this route were harder to traverse than others, there was a discernible path the whole way.
We only saw one other group during our whole time on this route and got to see many different species of moss up close, as well as experiencing the feeling that we were in a real-life Jurassic Park! A few areas of the route had been given wooden bridges and ladders to aid walkers, but unfortunately had not been maintained. There's a chance these will get attention before the summer season begins, but they're worth knowing about. Any fairly able walker with decent footwear should not have a problem on this path.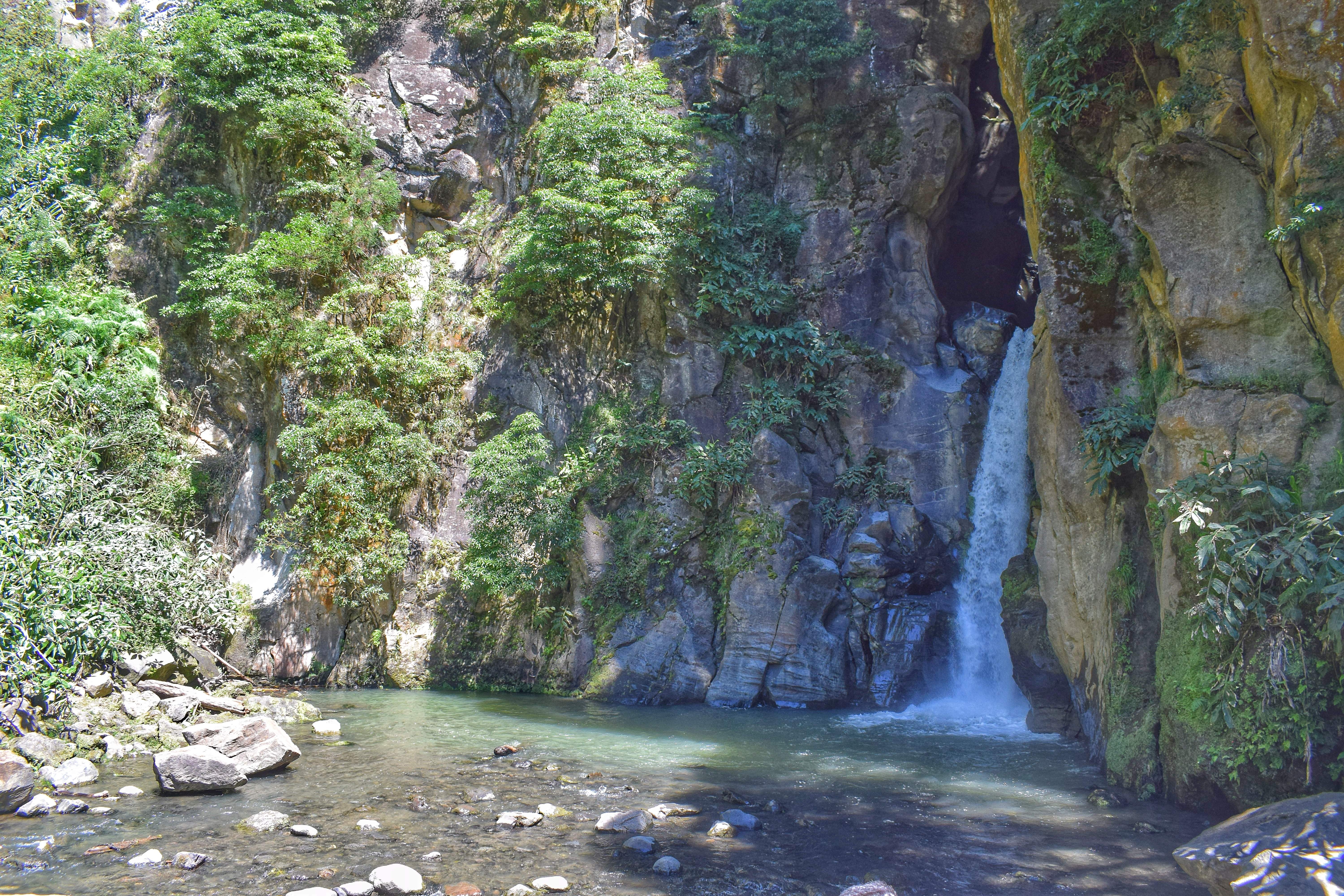 Go wild swimming
OK, so I'm biased and have a habit of getting wet wherever I am in the world, but if you fancy giving wild swimming a try then there are loads of accessible places on Sao Miguel. At the tip of Lagoa Verde, for example, you can easily get into the water via a small sandy beach and the surrounding undergrowth provides a convenient changing room if you haven't popped your bikini or swim shorts on in advance. Once in the calm waters of the lake you will be immediately in awe of the stunning wooded slopes and lush vegetation all around you.
There's also a beautiful natural pool at the base of the Salto do Cabrito waterfall where you can swim. I'd recommend river shoes to help you get in, but I managed to traverse the rock barefoot. We arrived here during a longer walk that took in much of the hydro power infrastructure of the surrounding area, but there's also a car park nearby if you want to go straight to the waterfall.
Of course, the island is surrounded by the Atlantic and there are many opportunities to take a dip in the sea. Up in the north west near Mosteiros are the Piscinas Naturais Caneiros, which are natural pools in the hardened lava that are filled up by the ocean. The contrast between the black of the lava and the blue of the sea, as well as the white waves crashing in is picture perfect, before you even get in and see the myriad colours of the seaweed in these pools.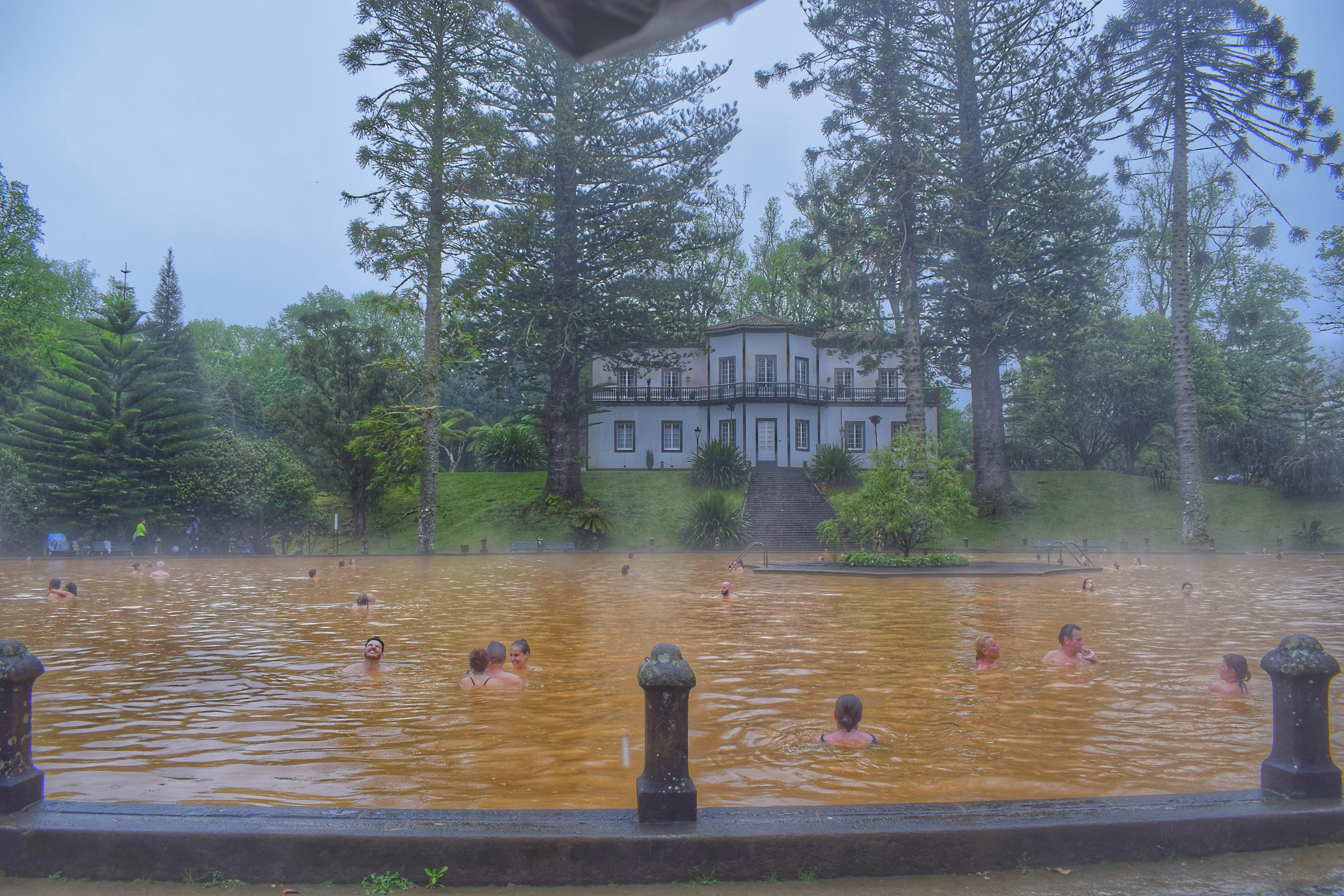 Relax in hot springs
If you'd prefer to get wet in a more maintained environment and warmer for that matter too, then there are plenty of hot springs on Sao Miguel. In fact, we opted to spend a rainy afternoon at one such location, as we figured we'd already be wet, so wouldn't let the weather spoil our fun. This was at the Parque Terra Nostra in Furnas, where there is literally a huge pool of mineral-rich red-brown water in the centre of the botanical gardens. A few smaller pools are also dotted around this main one to provide a little more privacy.
Other hot springs you may want to explore include those at Caldeira Velha, where there are a series of lovely pools in a picturesque wooded valley, although when we were there it was particularly busy for such a small site. And in the village of Caldeiras, there is an old building housing a narrow pool, where you can enjoy a dip for just a couple of euros. One wall has been planted up with ferns and flowers, and has water trickling down it. We found this to be the perfect way to unwind after a long walk.
If you do decide to visit the hot springs it's worth taking an old swimsuit with you, as the minerals in the water can discolour the fabric irreversibly. Our accommodation in Ponta Delgada, Azorean Urban Lodge, even provided us with old towels specifically for using at the hot springs.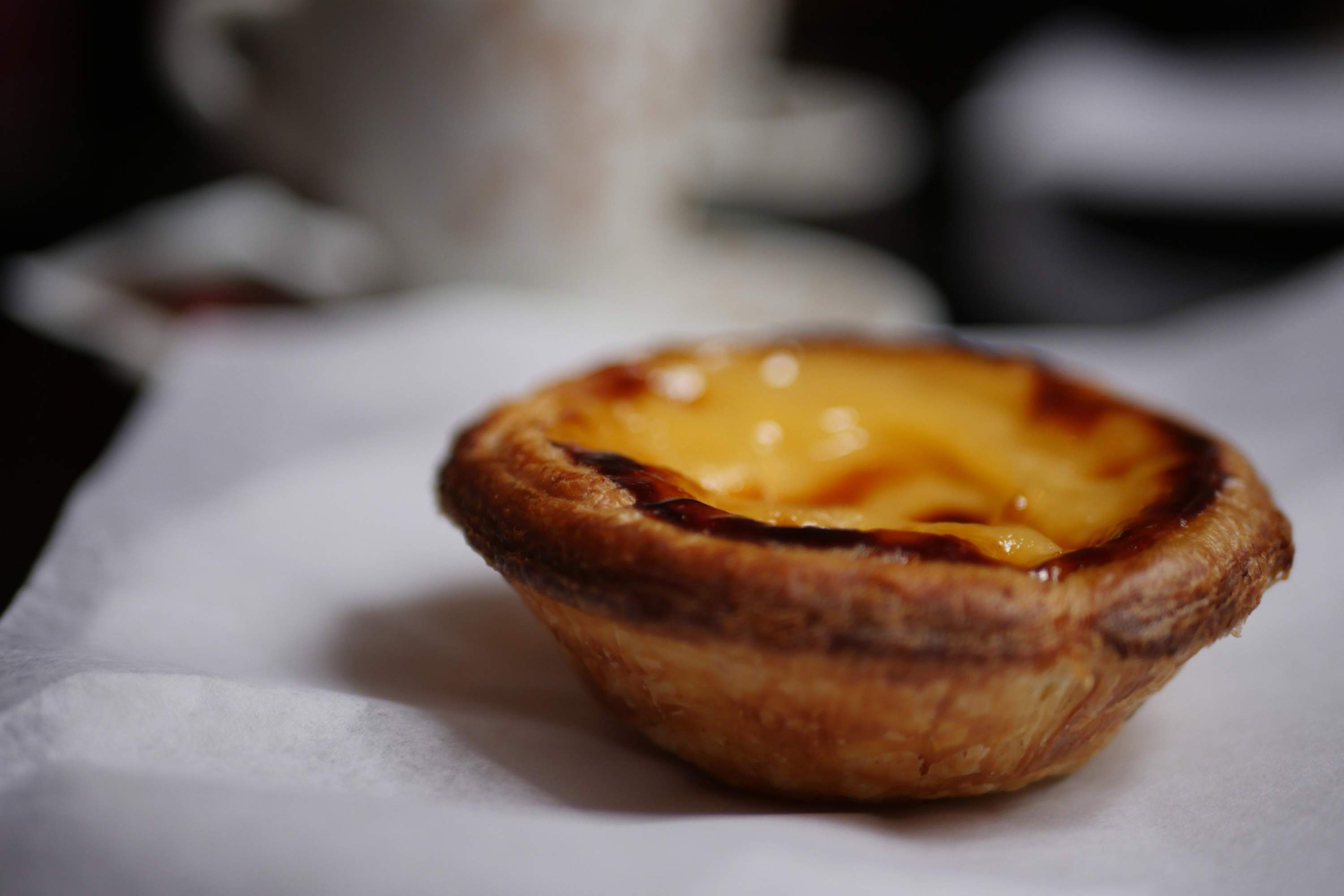 Indulge in pasteis de nata
One of the big advantages (in my sweet-toothed opinion) of the Azores belonging to Portugal is the availability of pastries and specifically pasteis de nata. If you haven't tried these smooth-custard filled puff pastry delights already, then prepare to fall in love. And yes, I did have them for breakfast on more than one occasion during our trip.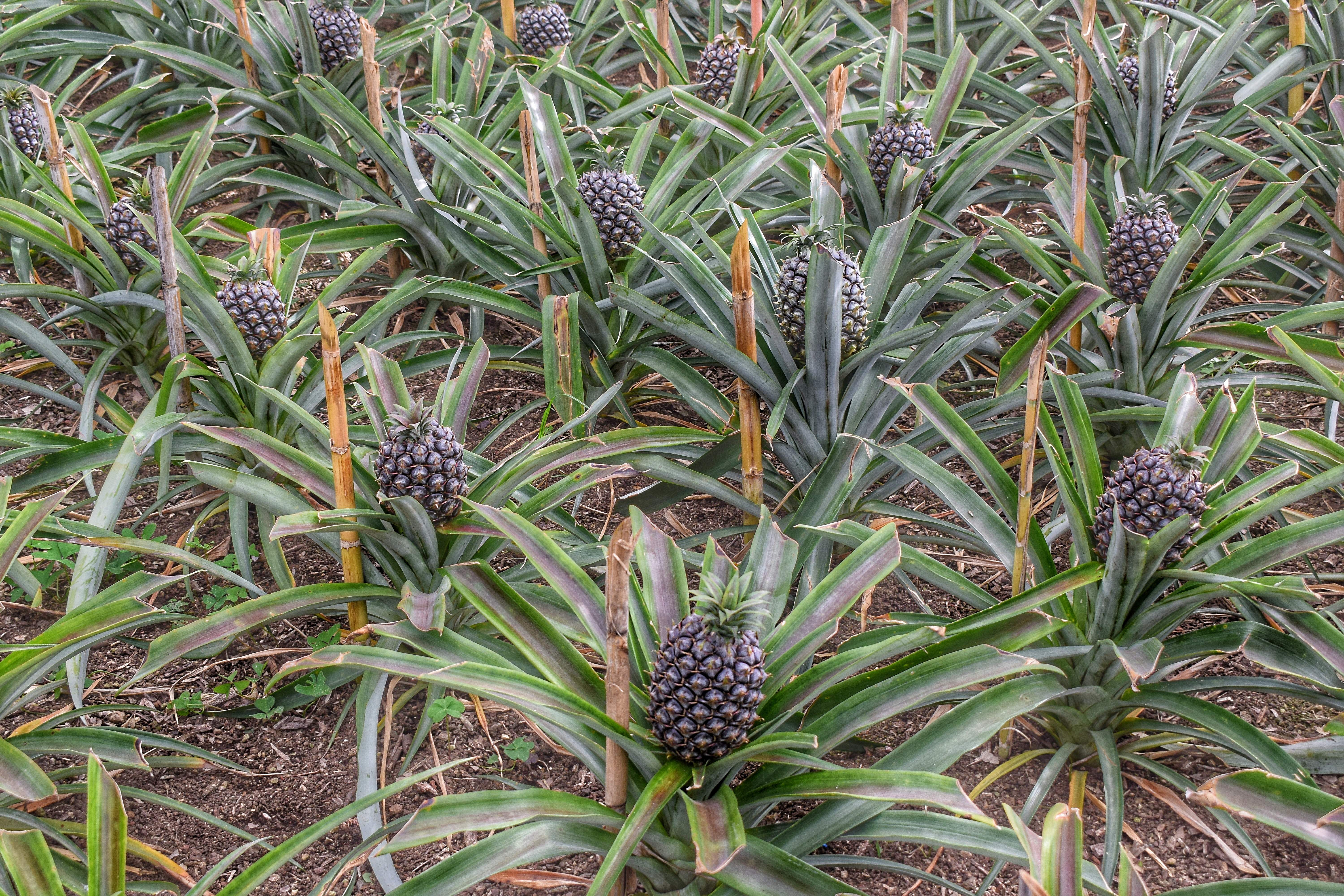 Visit the tea and pineapple estates
The Azores claims to be the only place in Europe that grows its own tea and you can go and visit the two main estates for free. We went to Gorreana and saw the fields of tea growing, as well as the factory, featuring stunning old machines that still do the vital jobs, as well as a group of women sat around a table sorting the leaves. You don't need to spend a lot of time here to get a sense of the industry and enjoy a sample of the tea, but it makes for a lovely little detour from Nordeste.
Pineapples have also become a major crop on Sao Miguel and you can tour the glass houses where they are grown. Just on the outskirts of Ponta Delgada, they are another interesting place to stop for a short while and offer an insight into the industry, as well as a taste of the local pineapple liquor. I'd also recommend stopping by Singular in the city for a pre-dinner pina colada at some point.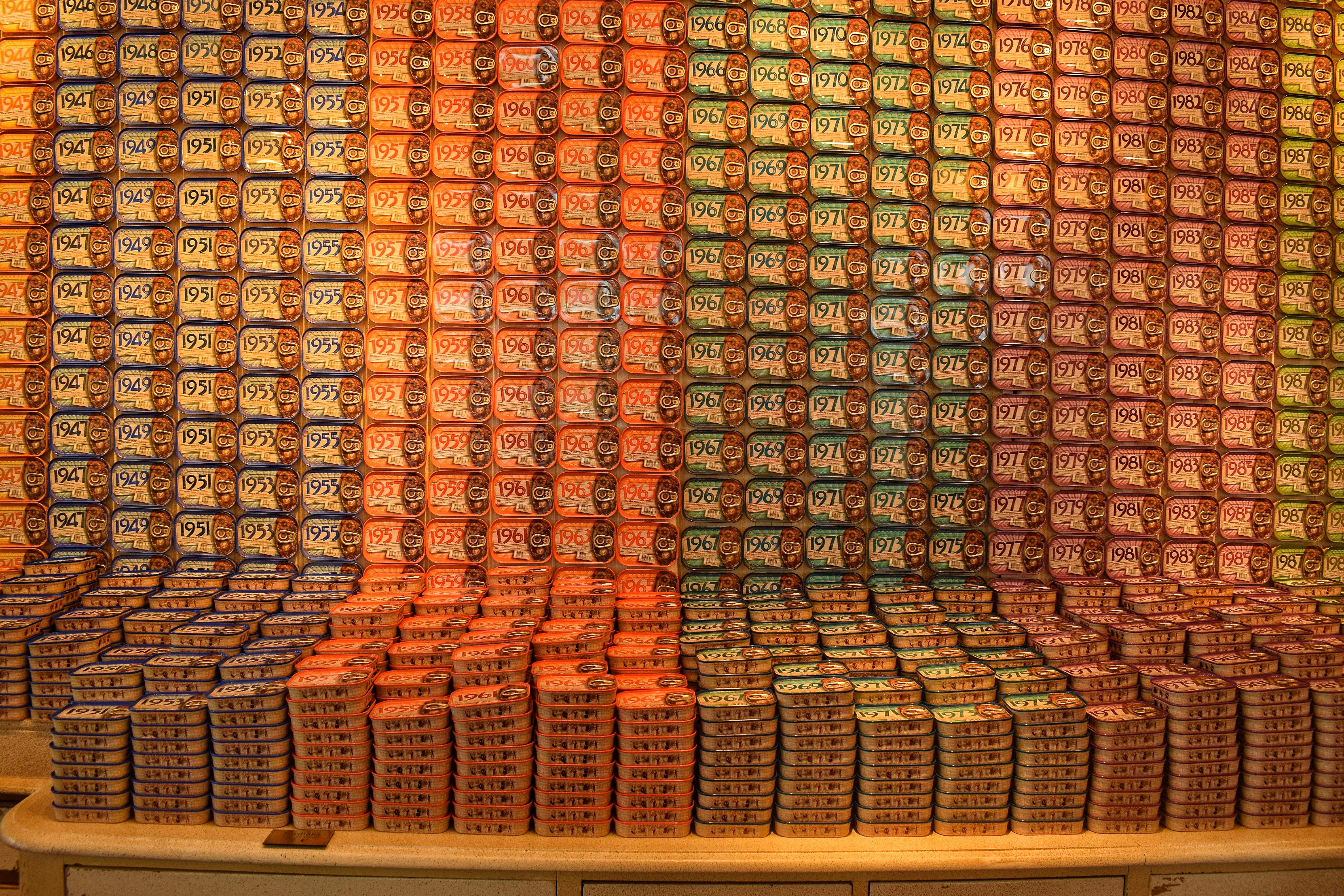 Browse a specialist shop
If you think a sardine is just a sardine then think again, as the wonderful Comur shop will demonstrate. This emporium of preserved fish houses a vast collection of cans all beautifully designed and displayed. Step back in time to 1942 when the company was founded and marvel at everything from tinned tuna to smoked trout. It's also the perfect place to pick up an unusual souvenir.
Another shopping gem is O Rei Dos Quiejos, just next to the market, which sells delicious Azorean cheeses. We stopped by on our first day and bought a queese laced with herbs and some crusty bread to make sandwiches for the rest of our trip and it was a great decision. With some tomatoes and lettuce from the neighbouring market we ate like kings all week. The smell in this shop is enough to get any cheese addict going and the friendly assistant at the counter gave us several samples while we made our selection.